Smart apps for your enterprise.

Mobile solutions for your business.
Smart apps for your enterprise.
Apps for brands.

See more
About us
Principal Axis is a privately held company that build web & mobile applications. Principal Axis has won international acclaim such as the Adobe MAX 2011 Honorable Mention for the design & technical sophistaction of its application-- hooeey webprint.
App Me In, a new & innovative offering from Principal Axis is now offering mobile app building, publishing & managing services for business verticals such as hospitality & food, health & lifestyle, consumer br&s, leisure & travel & retail.

App Me In Marketer

Business Information
Integrate any sort of information you'd like about your business. Whether it's your company's mission statement or the goods & services offered.

GPS Directions
Give your customers turn-by-turn GPS directions to your business from anywhere in the world.

One Touch Calling
Give your customers one touch calling from inside your app. No numbers to save or remember.

Fan Wall
Set up a fan wall for your customers to leave feedback on your business. Manage the comments online.

Tell-A-Friend
Let your customers take your business viral with built in sharing capabilities over email, Facebook, SMS, & Twitter.

Events
Include all of your businesses events inside of your application. Keep customers informed on the go.

Push Notifications
Send messages to your customers whenever you need to using our easy to use content management system.

GPS Coupon
Create mobile coupons for your customers to unlock by "checking in" at your business.

Email photos
Allow customers to take a photo or send an existing photo & email it directly to your business inside your app.
Automapic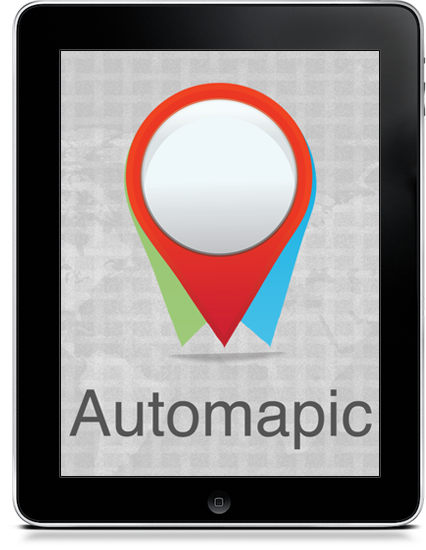 What is Automapic?
Automapic is a simple smartphone app that allows business managers to easily track their mobile workforce.
How does Automapic works?
Your team members install a simple app from AutoMapic on their smartphones that allows them to send you real time location & meeting status updates with clients. All this information from each member of your sales team can be viewed conveniently on a dashboard from any web browser or a dedicated iPad app.
Why does your organisation need Automapic?
If you manage a field sales team, AutoMapic helps you obtain updates from the your team on the status of the calls & meetings that have just concluded. You will no longer have to wait till the end of the day, or the next day, to get an update on how a particular call or meeting went.
See more..
uncurl
Features of uncurl:
Interface lets you see more links in a single screen
Snapshot feature for saving linked webpages to iBooks
Twitter history feature lets you see all tweets in your timeline
Search your Twitter history for a keyword
Pull to refresh feature lets you pull in the latest tweets
Search your Twitter history for a keyword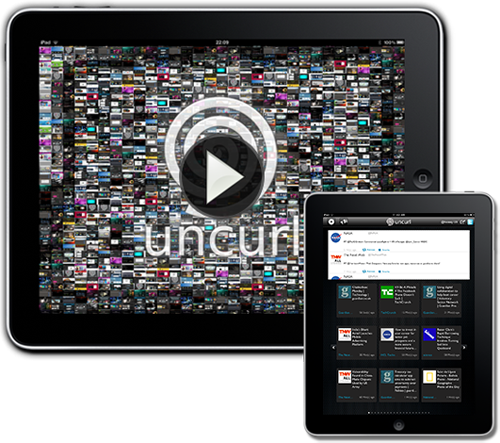 Custom
App Me In can build custom enterprise web/mobile applications
Mobile application devolopment & publishing arm of Principal Axis
Adobe's InMarket partner.
Only Indian tech company to be recognized for exellence at Adobe Max 2011, Los Angeles
Expertise in cutting-edge Web, FLEX, AIR & PhoneGap technologies
Adobe's InMarket partner
Recognized for Innovation & disruptive design
Built using best of breed in mobile application research development
Customer support and customer oriented design are App Me In's core strengths

Rapid app prototyping and development for quick implementation.
Testimonials
"... We provide financial solutions to leading insurers in Asia and as the tech landscape evolves, we find mobile and tablet platforms playing a very important role. Providing solutions on these platforms means that we have to work with a team that "gets" enterprise mobile. AppMeIn's team has shown keen focus on user-centric design coupled with good user experience and has provided innovative approaches to enterprise financial solution apps. We will look to them for future engagements..."
- Romil Turakhia.
Global Head of Sales and Marketing | AWPL formerly Automated Workflow
Some custom work done :
IOS sales app for hospitality chain.
Creating an IOS front-end for a high-end CRM solution provider.
Android workflow app for trade associations.
Tablet customer acquisition app for Insurance industry.
Escape App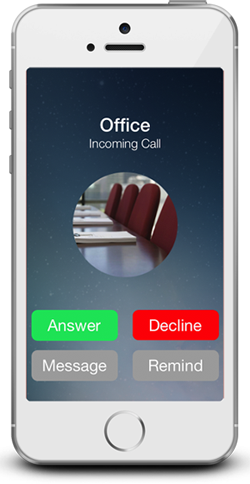 What is Escape ?
Escape application lets you escape from a meeting or any other situation. It just displays a call screen along with a sound which is similar to a phone call on the device, you just need to open the app set the interval (default 5 secs) for the fake call screen to appear then shake the device and wait for the call screen to appear.
Features of Escape:
Simple and easy to use.
Just open the app and shake it to activate.
Select time interval from the preset list.
Useful from exiting from a sticky situation or a boring meeting.
Coming soon on :


Principal Axis,
34/1 Crescent Road,
Bangalore -560 001
India
Tel: +91-80-4126-6279/80/81
Email: sales@appmein.com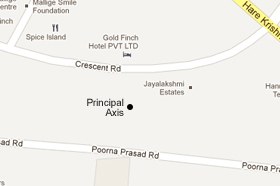 On The Web: